A HERO OF OUR TIME
La tem­po­rada 2016 – 2017 de trans­mi­sio­nes direc­tas desde Moscú del pres­ti­gioso Ballet Bols­hoi, la céle­bre com­pa­ñía de danza pre­sen­tará A Hero of Our Time.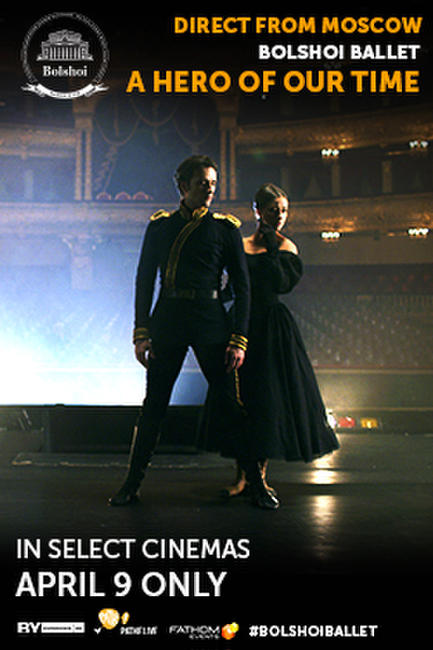 El direc­tor artís­tico del Bols­hoi Ser­gei Filin sugi­rió al direc­tor tea­tral Kirill Sere­bren­ni­kov que jun­ta­mente con la cola­bo­ra­ción del exce­lente coreó­grafo Yuri Pos­sokhov tra­ba­ja­ran en un inno­va­dor ballet basado en la cele­brada novela homó­nima de Mikhail Ler­mon­tov. Sere­bren­ni­kov tuvo a su cargo la con­cre­ción del libreto adap­tando tres de los cinco cuen­tos (Bela, Taman y Prin­cesa Mary) que inte­gran el libro.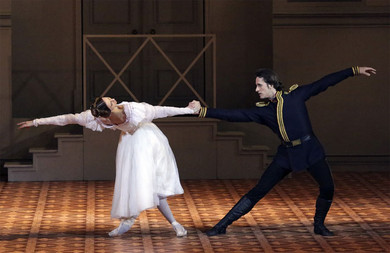 La his­to­ria gira en torno de las aven­tu­ras del ofi­cial mili­tar Gri­gory Ale­xan­dro­vich Pecho­rin en un viaje rea­li­zado a tra­vés de las majes­tuo­sas mon­ta­ñas del Cáu­caso. Su per­so­na­li­dad plena de con­tra­dic­cio­nes, com­bina una sen­si­bi­li­dad melan­có­lica con cinismo y abu­rri­miento; desilu­sio­nado y total­mente des­preo­cu­pado, su acti­tud hacia las muje­res es deci­di­da­mente irres­pe­tuosa lo que lo invo­lu­crará en una serie de con­quis­tas román­ti­cas que le cau­sa­rán pro­ble­mas y que a la pos­tre lo con­du­ci­rán hacia un dra­má­tico final.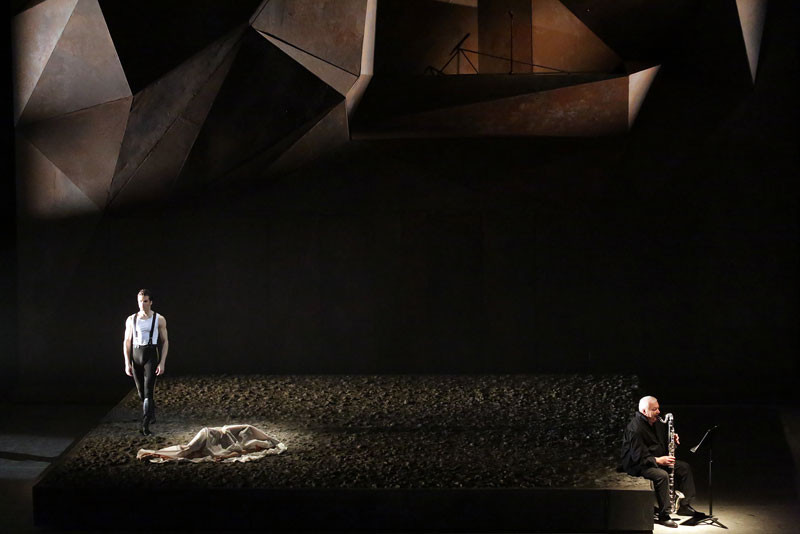 De lo que ante­cede resul­tará intere­sante apre­ciar cómo la his­to­ria des­cripta puede ser tras­la­dada a la danza cap­tando la com­pleja psi­co­lo­gía de los per­so­na­jes que la inte­gran y en espe­cial del de Pecho­rin donde queda sin saber si real­mente es un héroe o antihéroe.
La coreo­gra­fía es de Yuri Pos­sokhov y la música ha sido creada por el joven com­po­si­tor ruso Ilya Demutsky, La Orquesta del Bols­hoi será diri­gida por el maes­tro Anton Gris­ha­nin, la direc­ción escé­nica es de Kirill Sere­bren­ni­kov y el diseño de ilu­mi­na­ción y video está a cargo de Simon Don­ger.
La difu­sión en directo de este poé­tico ballet a tra­vés de Canadá ten­drá lugar el 9 de abril de 2017. Para infor­ma­ción sobre los cines par­ti­ci­pan­tes del cir­cuito Cine­plex que trans­mi­ti­rán el evento y los hora­rios loca­les pre­sione aquí