Del mismo equipo que pre­sentó The Vati­can Museums, Flo­rence and the Uffizi Gallery y St. Peter's and the Papal Basí­li­cas of Rome, ahora se puede apre­ciar Raphael-Lord of the Arts que como su título lo indica está refe­rido a Rafael San­zio, más cono­cido con el nom­bre de Rafael, uno de los artis­tas de mayor influen­cia en la his­to­ria del arte moderno, y que junto a Miche­lan­gelo y Leo­nardo da Vinci inte­gró la triada de los genios del Renacimiento.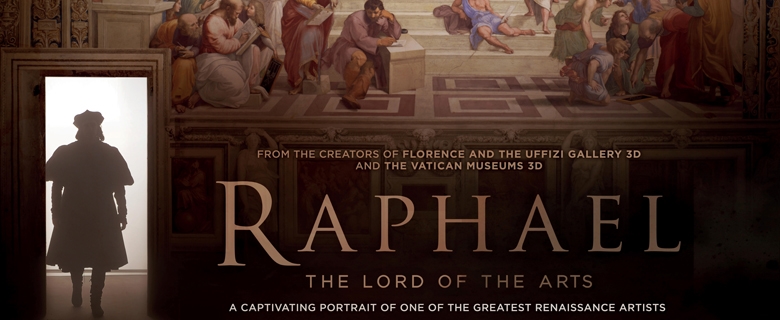 Muerto a la tem­prana edad de 37 años, el genial pin­tor dejó impor­tan­tes obras maes­tras y otras que que­da­ron incon­clu­sas y que gra­cias a este docu­men­tal es posi­ble apre­ciar como así tam­bién entrar en cono­ci­miento de muchos impor­tan­tes aspec­tos refe­ri­dos a los momen­tos más rele­van­tes de su vida y cono­cer sus pin­tu­ras más representativas.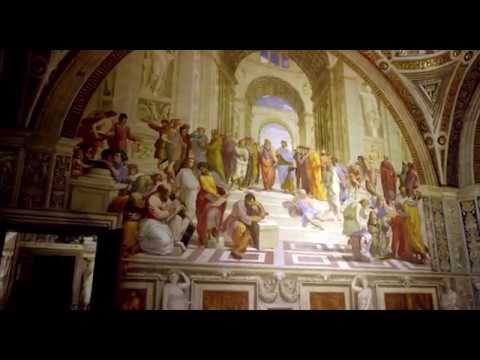 El espec­ta­dor se verá inmerso en veinte de los luga­res que fre­cuentó Rafael, muchos de ellos no abier­tos al público como es el caso de poder admi­rar los fres­cos con los que decoró las Logias del Pala­cio Pon­ti­fi­cio. Ade­más de admi­ra­bles recons­truc­cio­nes his­tó­ri­cas, el docu­men­tal se enri­quece con las diser­ta­cio­nes brin­da­das por his­to­ria­do­res del arte, como Anto­nio Pao­lucci –ex direc­tor de los Museos Vaticanos-, Vicenzo Fari­ne­lla y Anto­nio Natali.
Este docu­men­tal rea­li­zado en cola­bo­ra­ción con los Museos Vati­ca­nos fue fil­mado uti­li­zando cáma­ras 3D este­reos­có­pi­cas y las más avan­za­das téc­ni­cas dimen­sio­na­les (tam­bién dis­po­ni­ble en 2D) a fin de real­zar la belleza del mate­rial expuesto.
Raphael-Lord of the Arts será exhi­bido en ter­cera dimen­sión en las salas de Cine­plex en dife­ren­tes luga­res de Canadá el 24 de mayo de 2017 y vol­verá a pro­yec­tarse en 2D el 28 de mayo de 2017. Para infor­ma­ción de los cines par­ti­ci­pan­tes y hora­rios loca­les res­pec­ti­vos pre­sione aquí.